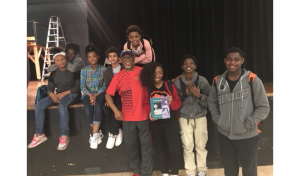 STORYTELLER | AUTHOR
Ben Tucker is a story-teller and author of A Good Run--a memoir that captures the coming-of-age narrative of the Black experience from The Great Migration, to the Civil Rights movement. His lively stories often capture the imagination of childhood, the contemplation of manhood, and the responsibility to one another as members of a global community. The magic in Ben's storytelling is found in his power to convey universal themes about ordinary people.
During his book tour for A Good Run, Ben found himself falling in love with story-telling. After 25 years of work in Education, he found his true calling:
"When I gave book talks, I found myself acting out my life experiences in words, songs and gestures."
Ben travels the world sharing his stories with people of various ages. Click here to book Ben for your event.